Haugi landid
Haugilant on valmistatud käsitööna lepapuust. See käsitöölant on ideaalne meie madalasse rannikumerre, järvedele või jõgedele. Landi sujuv küljelt- küljele mäng ei jäta külmaks ühtegi haugi ning on ka paras suutäis kobetamatele ahvenatele ja säinastele. Parim mäng tuleb esile siis kui teed landi kerimise vahele pause. Lant toimib ilusti nii aeglaselt kui ka kiirelt kerides.
The lures are made of balsa wood. This gives the lure good buoyancy. In addition, I use a Z-shaped tongue on my lures, which adds active play to the lures. You will get the best results if you take a short break from time to time while winding the lure, or if you jerk slightly with the tip of the rod. In addition to river trout, these lures also successfully catch other fish (pike, perch, peat, salmon, etc.). Before sending it to the customer, I test each lure separately!
The perfect gift. Choose 3 suitable lures for the gift box and we will send them to you in the gift box.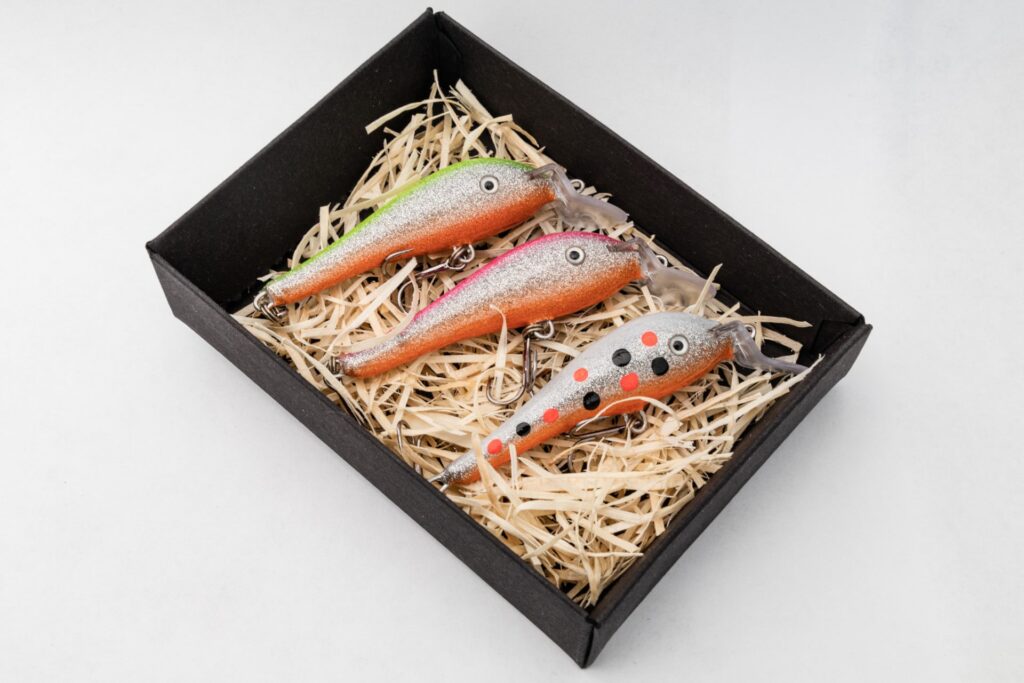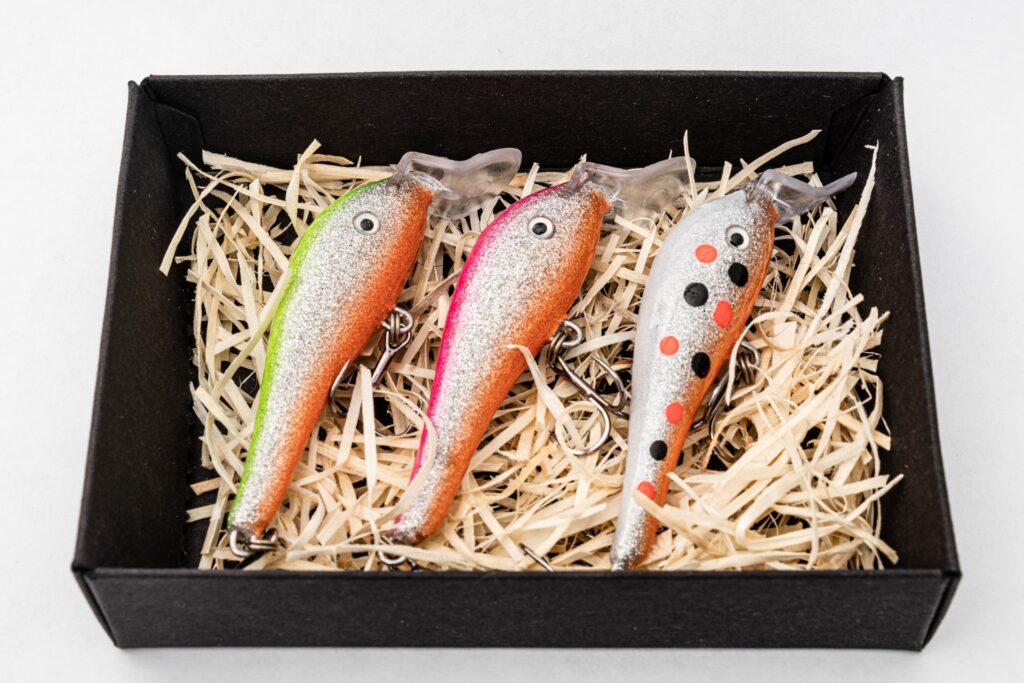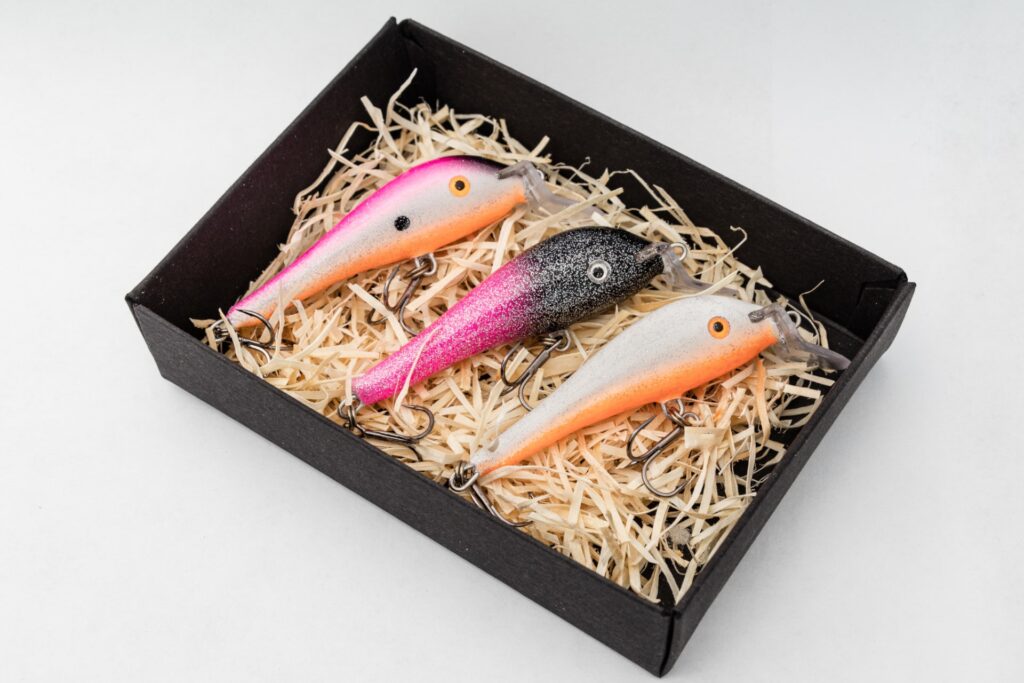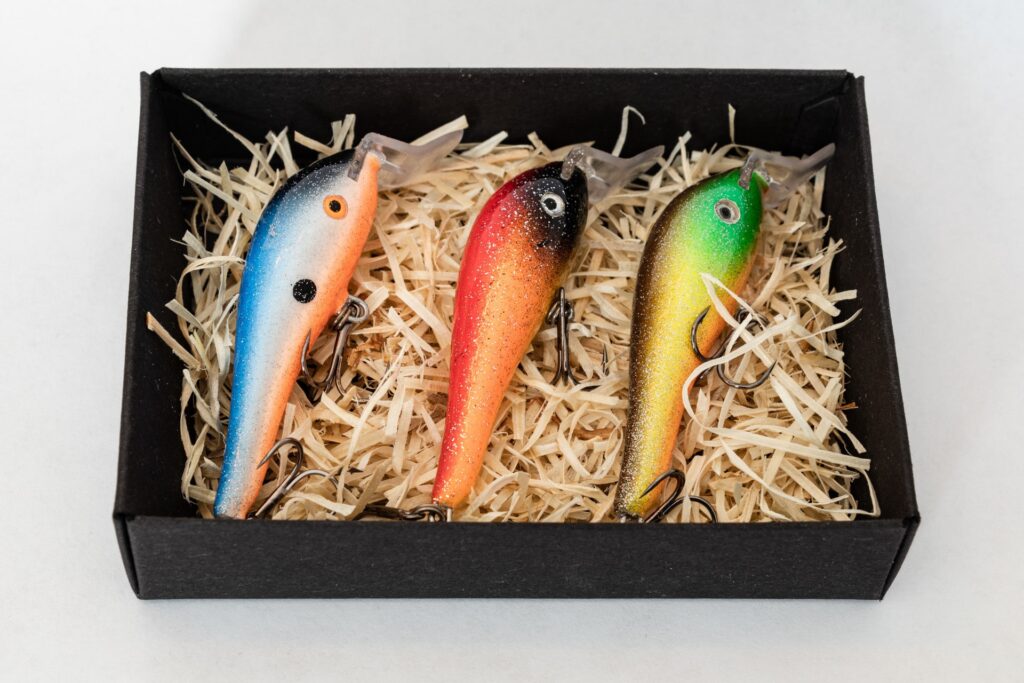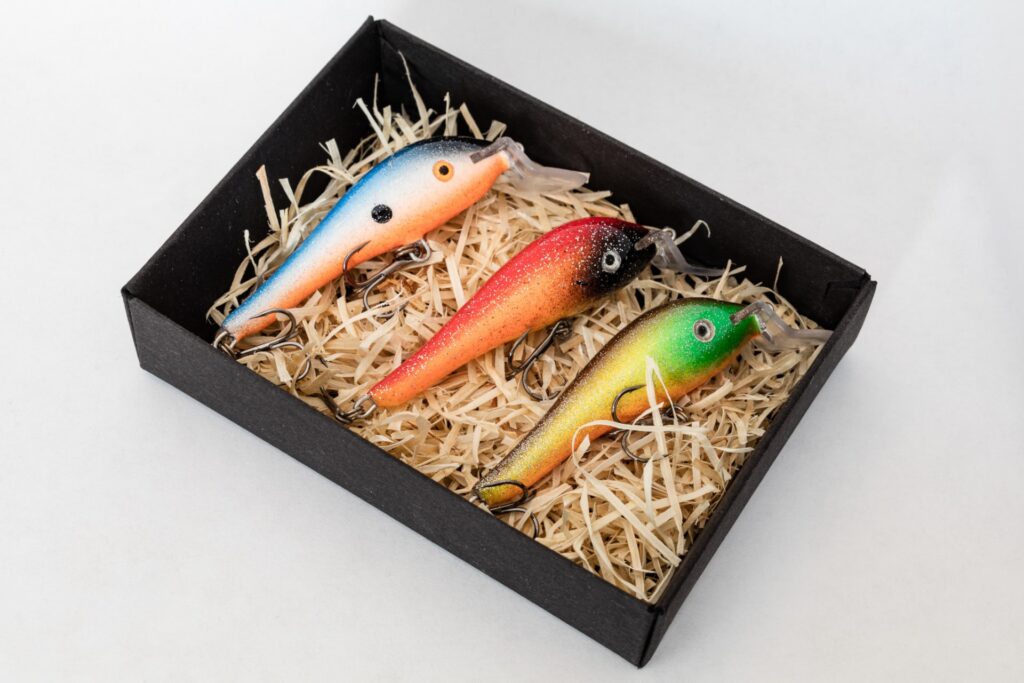 Sign up for our newsletter to find out about our offers, activities and other exciting things.